Our Business Is To Make Yours Shine
Franklin, Brentwood & Spring Hill, TN areas
Online Booking
Book online with Facebook or through our website.
Certified Cleaners
We have a combined 40+ years of cleaning experience.
Best Products
We use only the best non-commercial cleaning supplies.
Easy Payments
We take payments in various ways to make it easier for you.
Commercial Cleaning Services
At Tennessee Trendy Cleaning, we offer premium quality commercial cleaning. Our standard for commercial cleaning is unmatched. We go above and beyond to deliver the highest quality clean and guarantee customer satisfaction.
Below are the services included in our commercial cleaning services:
Cleaning all computer monitors

Sanitizing tables and approved surfaces

Replacement of trash bags

Glass cleaning of entrance/exits
Restooms & Kitches
Restrooms & Kitchens: The kitchens and bathrooms of commercial property are held to the same cleaning standard as our residential jobs. If there are dishes in the sink, rest assured they will be cleaned!
No one wants to walk in the office the next morning and worry about cleaning the coffee pot – we take care of that for you and let your staff enjoy walking into a fresh, pristine kitchen each morning. We get you ready to roll!
Additional Services: Listed below are additional services that are offered in addition to the standard commercial cleaning.
Bathroom/Kitchen tile deep clean
* All deep cleans are paid before we start
* $10 travel fee for jobs in Nashville.
Tennessee Trendy Cleaning offers hand-touch COVID cleaning. This is where we actually hand clean all surfaces with proper Covid approved cleaner. Prices vary depending on the job. In-person quote required.
Tennessee Trendy Cleaning offers many types of biohazard cleaning. These services range from commercial to residential. We service our jobs with all proper disinfectant cleaners. We also follow up with the removal of all biohazard materials.
There is a $25 cancellation fee
Deep cleans require payments up front.
Scheduling
Tennessee Trendy Cleaing is flexible with scheduling – simply tell us what works best for your business and we will accommodate.
Commercial customers can choose between nightly, weekly, or monthly commercial cleaning. Cleaning services typically start after 5pm.
Trendy offers free estimates. Book now!
Trusted For Cleanliness By
We have cleaned previously for:
Previous customers include Starbucks
Jeanette Stewart
"I love walking into the office the morning after Trendy has been here. It looks, smells, and just feels so fresh and clean. It makes the workday a little better! Thank you guys for the amazing job you do!!" Jeanette (Log Cabin Democrat)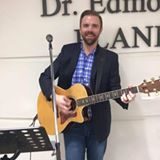 Preston Palmer
"Fantastic Service! Easy to communicate with, responded QUICKLY to all of our communication (super helpful for a business). Very professional. 5 stars!" Preston Palmer Music Co
Interested? Fill Out The Form Below